VIDEO REFERENCES IN SWEDISH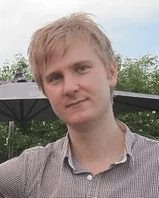 Daniel Vaala – Entrepreneur in China
I have problems with my knees; they hurt after overload, such as standing or walking a lot on hard and/or uneven ground. The first time I saw AMS Zone Therapy Insole I immediately wanted to try them because they look comfortable. AMS is above expectations, the feet do not feel so stiff and tender as they do when removing shoes after a long day. I also feel that my knees do not bother me as much as they usually do when I use the insoles in my dress shoes. I usually use AMS when I know that there will be a tough day for the feet
Daniel says: – My knees do not bother me as much as before and I feel more alert even after an extra-long day therefore I recommend AMS with no doubt to everyone. Although the insole at first glance felt a little pricey, I have not regretted the purchase in the least. After all, it is much cheaper than buying several pairs of custom-made shoes (for each season) that you have worn out soon anyway.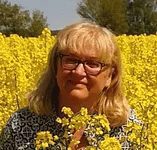 Lhena Revhult – Administrator, Kristianstad/Sweden
I have had pain in my hips and knees which is now completely gone after the use of AMS Zone Therapy Insole. First impression on AMS seemed very interesting (I had an association to other alternative medicine) then I immediately wanted to test the insole because I believe in acupuncture and know that it works because I was treated with the method on two occasions. In the beginning when using the insole, it felt slightly sore under the feet, but then I used the insole for only 3-4 hours per occasion. After about a week the discomfort disappeared, nowadays I use the insole all days without any problems. My husband had problems with so-called false sciatica, a problem that is now completely gone, therefore my husband and I strongly recommend this great insole.
Lhena says: – The pain in my hips and knees has now disappeared, which affects my life tremendously. She concluded by saying: – The insole affects the whole body for a better healthier and happier life.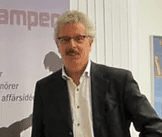 Christer Svensson – CEO, Karlshamn/Sweden
I am in good health and no problem with my body but AMS Zone Therapy Insole looked very interesting and well thought out so I wanted to know more and decided to test it. AMS is very stimulating and after using it a while I feel more energetic and increased well-being therefore I will always use it.
Christer concluded by saying: – I can strongly recommend AMS based on my own experiences.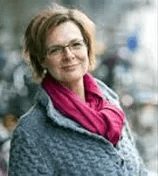 Carina Malmgren – Head of department, Kristianstad/Sweden
I have had back problems with sciatica and after using the AMS Zone therapy insole for a while, the problem was helped because I feel that the blood circulation has increased in the body, which has led to less stiffness in the back and legs. I think the AMS is exciting and I have had a positive experience of the insole therefore I will use the insole in the future.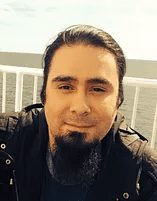 Eduardo Olguin – Gothenburg/Sweden
I have had problems with my left knee for 7 years. After my military training, I suffered a strain injury on the knee that did not want to desist and the doctors prescribed tablets that I could take when needed. The problem and the pain persisted so I decided to test AMS Zone therapy insole, even though they looked very uncomfortable, especially the larger pods. The first week it was very uncomfortable and I could not feel any effect and it took a few weeks before I noticed that I had no pain in my knee even though I have been working long shifts standing. I tested my knee by doing squats and standing in the hunting position and I do not feel the direct pain in the knee that I felt before, before I had to bind my knee with bandages to get extra support.
Eduardo concluded by saying: – I have recommended the insoles to a workmate with similar injury to the knee that I have.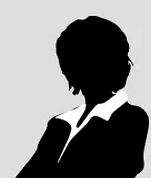 Eva Eriksson – Wage administrator and Wellness Coach/Sweden
I have had a long-lasting headache and today with daily use of AMS Zone Therapy Insole, my headache has almost disappeared. I have always believed in acupuncture that is based on traditional Chinese medicine and I have previously tried something similar to AMS, so I knew that AMS is something for me. It is nice to use AMS and I have used AMS daily since the first day I bought the insoles. With a few weeks of use, my headache almost completely dropped because I will definitely use the insoles in the future and daily.
Eva says: – I recommend AMS to everyone because it really works.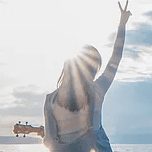 Lina Rudolfsson – Dermatologist, Sweden
I have sleep problems periodically due to stress, upper back pain due to poor abdominal muscles and posture. At work, I perform many massages daily for the customers, which also puts strain on my back. I am aware that all the organs of the body can be affected by acupuncture and fully believe in it, therefore I immediately at first glance on AMS Zone therapy insoles I wanted to try them out because they look very interesting and smartly designed. Somewhat painful but still nice feeling in the beginning when I used the insoles. Then I used the insoles a few hours a day. Today I use the insoles every day at work and that's more than 37 hours per week.
Lina says: – It's a really nice feeling to get foot massage just by walking and standing, for that reason I can use them today barefoot and can wear them for ten hours straight without feeling pain under my feet.
With active use of the insoles I have slept better and have less back pain but it is difficult to know if it is the insole that helped me. I can at least certify that the feet really feel healthy and alert.
Lina says that the insoles are really comfortable and finish by saying: – Because all body organs can be affected by acupuncture, these insoles can help many people. I perform many foot care treatments a week and see many who would need more circulation and massage to their feet therefore I really recommend AMS.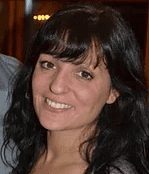 Susanne Andreasson – Licensed occupational therapist, Gothenburg/Sweden.
I have, among other things, had lots of sleeping problems and been very affected by stress. Using it for the first time gave me less pain in the foot arches, probably because I was so tense there and that my shoe was very built up there.
Later when I found a pair of suitable shoes I got into the routine of using the insoles.
Now I use them every day and I feel I don't get tired in my feet anymore.
Feel softer under the feet and under the foot arches.
My sleep has improved and I go into deep sleep more often, therefore I recommend AMS Zone therapy insoles to everyone.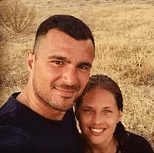 Danijel Lukic – Advisor at the department of Special Education, 34 years old, Kalmar/Sweden.
In recent years I have felt stiff in my lower back and hips. As an active footballer and diligent visitor to the gym, this has bothered me when working out or practicing. Now only after a few months of using the insoles, I feel more vigorous and much more mobile. I have really tested everything from massage, foam roller, stretch, hot and cold baths etc.
Must admit I was sceptical at first but am so glad I tested these zone therapy insoles. I recommend them warmly and I now realize how important it is to take good care of your feet because you have so many sensitive and important points there that affect the rest of the body! That such a small change can make such a big difference is amazing!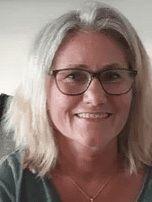 Camilla Lagerblad – 52 years old, Falkenberg/Sweden.
Had an opportunity to test the insoles and I am very pleased after using them. At work I walk about 20,000 steps a day in safety shoes so that has been first and foremost when I used the insoles. I experienced as early as the first day that I was less tired in both feet and hips. I have also not felt my tendinitis that has previously bothered me a lot. Now that I use the insoles, my body feels less tired and I have more strength to do other things when I get home.
The first day I tested them, I had a headache that subsided when I used the insoles for about 2 hours. So YES, I will recommend others to try your insoles, they have helped me a lot!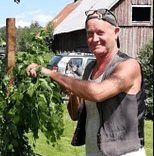 Rouger Johansson – 60 years old, Varberg/Sweden.
I've had pains since the age of 30 because of my job as a mason. After a couple of weeks of using AMS Zone Therapy Insoles, I have less pain in my heels and my back feels less stiff.
.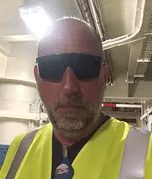 Andrej Dude – Safety Service Technician, 49 years old, Gothenburg/Sweden.
Working on ships every day and constantly walking on hard surfaces during working hours. After a long day on the ship, my legs, back and knees often get tired, but now after I have been using the AMS Zone Therapy Insoles for a couple of weeks, I do not feel as exhausted as I did before. After a long day at work, I do not feel the pain in my back at all, which previously bothered me far too much even outside working hours. I can say with a clear conscience that the insoles are awesome!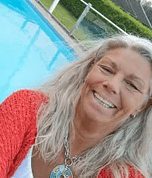 Ulrika Wall – 53 years old, Varberg/Sweden.
I have had problems with my back for many years, which escalated when I started my new job as I started walking, standing and working in odd postures a lot of the day. Lots of these problems have now disappeared after I have started using the AMS Zone Therapy Insoles. Above all, the side of the back from the left hip and up is basically free of pain now. I would like to say that these Zone therapy insoles have helped me very much since now after a full day's work I hardly feel the pain in my back at all.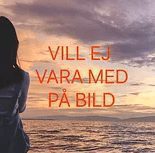 Lena – Marie Voellmy – Working with rehabilitation and work environment, occupational health nurse, 63 years old, Malmö/Sweden.
Shoes give me trouble as I suffer from MS. I have tested and bought countless shoes and insoles and when I read about AMS Zone Therapy Insoles I became curious. I decided to test a pair and immediately felt how much they stimulated the soles of my feet and at first it hurt a bit when I used them, but it quickly disappeared. After a couple of weeks of use, it feels as if I have gotten a better feel under my feet and that there's "activity" going on right up through my lower leg. I thought the insoles felt good and ordered several different insoles from them and tested them with gel in my running shoes, which so far feels very good. I have now also recommended AMS Zone Therapy Insoles to one of my patients.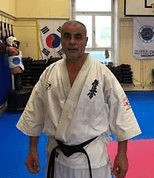 Grand Master Ali Chehade, Teacher in Taekwondo and Kyokushin-karate, Hässleholm/Sweden.
For the past 45 years I have been training 4-6 hours every day, usually barefoot. It's no secret that I'm getting old, but I'm still able to work out as intensely as before thanks to AMS Zone Therapy Insoles. When I'm not exercising, I have the insoles in my shoes which gives me so much more energy during the workouts. I really recommend AMS Zone Therapy Insoles for those who stand up and walk a lot on hard floors, but also for those who practice martial arts!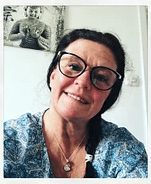 Sabrine Leaf Dahlqvist, 54 years old, Falkenberg/Sweden.
I stand and walk a lot during my workday (sometimes for 11 hours) and after such days, but also shorter ones, my back is very tired, stiff, and aching, and I have difficulty changing my clothes after my shift.
After a few weeks of using these, I already notice some differences. I'm absolutely not as tired, and my back is not complaining as much after a shift. I think it will become even better with time.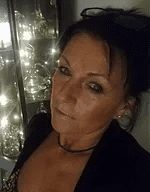 Susanna Sanna Ekholm, 54 years old, Kungsör/Sweden.
I have problems with the feet & neck. No major changes but I could run again when I used the insoles, which made me very happy! I would like to become your retailer.