Frequently asked questions about AMS Zone Therapy Insoles
Below you will find most of the answers to your questions about AMS350 PRO Zone Therapy Insoles. If you do not find answers to your questions, you are always welcome to contact us.
1. I have high foot arches; can I use the Zone Therapy Insole?
Our AMS Zone Therapy Insole shape itself to the soles of your feet, and therefore can be used both by people with flat feet and with high foot arches. Regardless of foot shape, the insoles will stimulate all the important points of the individual.
2. Does the insoles help against varicose veins?
AMS Zone Therapy Insole are an effective treatment for varicose veins. Our Zone Therapy Insoles massage, stimulate and activate the necessary foot zones connected with the organs of the body. This kick-starts and improves blood circulation, which relieves and prevents varicose veins, among other things.
3. Can I use the Zone Therapy Insoles if I have sciatica issues?
Yes, AMS Zone Therapy Insoles are designed with acupuncture points around the reflex zone of the sciatica nerve, to activate and stimulate nerves and muscles, and prevent pain, around this particular area. Looking closer to the heel area of the insole, you can see that the points on the outer edge are slightly higher, which is to keep the natural fat pad of the heel together and prevent issues.
4. How do I start using the AMS Zone Therapy Insole?
The first time you use AMS, we recommend that the insoles be in lukewarm water for about ten minutes before use. Then use the soles immediately for at least 20 minutes to allow the insoles to form to the soles of your feet. After a few weeks of using the insoles, the effects will be more noticeable, as the insoles are shaped and aligned exactly after your feet, your weight, and your balance.
If you want the insoles to stimulate less, you can soften them further by putting them in lukewarm water. Please note that you should not use hot water or soften them too often, because the insoles are at risk of losing their shape and thus ruin the design which leads to impaired functionality.
5. How many hours per day can I use the AMS Zone Therapy Insole?
Everyone's soles are different, and their sensitivity varies. If you have sensitive feet, we recommend that you start using the insoles twice a day, 30-60 minutes every time. After a few days of use, you can gradually increase its use by up to an hour each time.
For a softer and more flexible stimulation of the foot, you should wear socks when using AMS. If you have sensitive feet, you might feel some tingling at first and an unpleasant feeling, but keep in mind that zone therapy takes time.
AMS Zone Therapy Insole is specially developed to fit to the individual's foot sole, which lets you to use the insoles for up to eight hours per day.
6. I have just started using the Zone Therapy Insole, why do my arches hurt when using them?
This may be because you have sensitive feet, or your body is not in balance. If you feel pain, you can start by using the Zone Therapy Insole for shorter intervals to begin with (such as 30-60 minutes at a time). Then gradually increase the hours based on how you feel. After a few weeks of use, the pain will be gone even for longer periods of use. If you have sensitive feet, you can soften the zone therapy insoles by putting them in lukewarm water for 10 minutes just before your first use.
7. Who can use the AMS Zone Therapy Insole?
The AMS Zone Therapy Insole can be used by anyone over the age of 10, whether they have problems with pain and aches or not. If you do not have current issues, it's nice to get a massage and avoid fatigue and sore feet after a long day at work. If you have issues with pain and aches in the neck, feet, knees, back, joints and/or muscles, we strongly recommend that you use the AMS Zone Therapy Insole. We discourage pregnant women from using the AMS Zone Therapy Insole.
We discourage people who have serious issues with sciatica from using the AMS Zone Therapy Insole with magnets. Our insole is developed with a special point for the sciatic nerve. This point is made of plastic or magnet and can be switched out. For people with issues with the sciatica or sensitive feet, we recommend that you use the plastic insert or none.
8. When should the magnets be used and what are their effect?
Our exchangeable magnet in the insole exists to influence the electric field of the body and make the cells work at a greater capacity. The magnet provides, among other things, the following advantages: increased blood circulation and, as a result, increased oxygen, and nutritional distribution, decreased lactic acids and no more pain and aches.
Magnets are good for your health, but you should be careful about for how long you keep them in your insoles. Depending on the body weight, the stimulation in the body can vary greatly. The entire body weight puts a load on the foot, which then affects the stimulation of the insole. This can lead to pain and discomfort. If discomfort is experienced by the magnets, one should take out the magnet or magnets and put them back at a later date and use them for shorter periods initially, to gradually allow the body to adapt to the magnetic field. You can increase the use bit by bit, but remember not to overexert yourself, but to determine yourself what you can handle. If you have a good posture, you will easily be able to use the magnet up to eight hours per day.
We have exchangeable magnets in our AMS Zone Therapy Insole, but we recommend the customer to start with the red plastic pieces that already sits in the insole when buying it. After two to three months when you are used to the stimulations of the sole, you can test the magnet. Start with 30-60 minutes, and then increase the time incrementally.
9. In what kinds of shoes can I use AMS?
Most shoes, including sandals and slippers, can be used with AMS. We advise against using the insoles in shoes with a heel that is higher than three centimeters, as this can lead to improper stimulation, which in turn leads to discomfort.
Shoes that work well with AMS
Dress shoes
Sneakers
Sandals
Slippers
Original insoles in the shoes can be taken out if it both insoles make the shoes feel too tight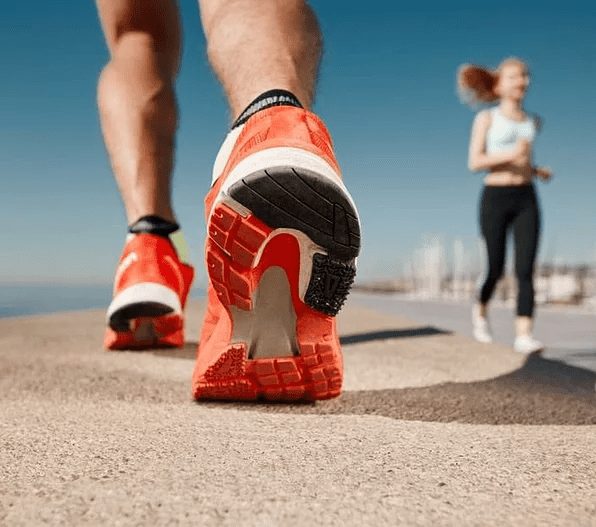 10. How do I exchange the magnet/plastic piece on the AMS168 Classic Zone Therapy Insole?
– Remove the magnet: fold the insole completely and squeeze out the magnet.
– Insert the magnet: fold the insole and start by pressing in the magnet on one side and a little at a time.
If you have difficulty inserting the magnet into the insole, you can also cut the opening a little bit.
11. Do you ship the Zone Therapy Insoles to the United States?
Yes, we ship our goods worldwide, free of charge for orders over 25 Euro.
12. If I want to buy a larger quantity of your Zone Therapy Insoles as a Christmas gift/gift for the staff, can I get a discount?
When buying over 30 pairs of the Zone Therapy Insole and providing company information, we will give you a discount. Please contact us for more information: 

[email protected]
13. Who can become our retailer?
Anyone can become our retailer, but we prioritize companies such as health shops, masseurs, podiatrists, and chiropodists. Individuals who want to earn extra money are also welcome as retailers, so do not hesitate to contact us. Please note that we have a limited number of retailers in each city to ensure that the retailer can make their sales.